Mooncake Collection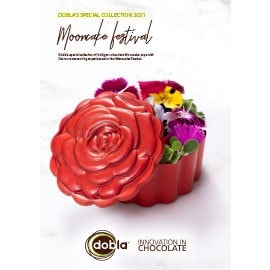 Dobla's special collection of indulgent chocolate Mooncake cups with
lids to create exciting experiences for the Mooncake Festival.
With the Mid-Autumn season yet to arrive, to the early birds, we proudly present our Mooncake Festival collection 2020:
A carefully selected range to create exciting seasonal experiences with our indulging chocolate mooncake cup & lids.
We also added nice recipe inspiration with some of our Irca ingredients.
Chocolate Mooncake Cups
A beautiful delicacy to share with family and friends!