Quality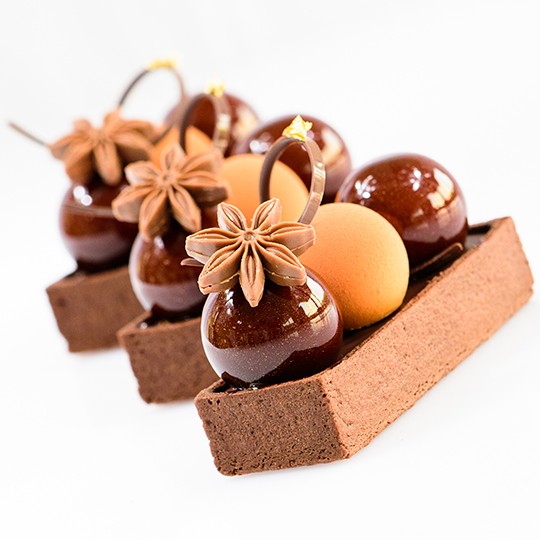 In the production of Dobla decorations quality takes the highest priority. All of our employees are being trained on a regular basis on all quality matters. BRCS, ISO 14001 and all other standards are integrated in the way of thinking of all employees.  We are also able to produce Kosher under the supervision of the Rabbi. As a certified Rainforest Alliance buyer, Dobla supports better business practices, a better environment and a better life for cocoa farmers.
| | |
| --- | --- |
| Product Group | Allergens present from recipe |
| Sugar paste products | Gluten |
| Marzipan products | Nuts |
| White chocolate products | Milk and soya |
| Milk chocolate products | Milk and soya |
| Dark chocolate products | Cups: soya - others: milk and soya |
| Coloured chocolate products | Milk and soya |
Unfortunately, you may not be satisfied with our chocolate decorations, despite our high quality standards and careful procedures. If you have a complaint, we ask you to fill in our complaint form.
Corporate Social Responsibility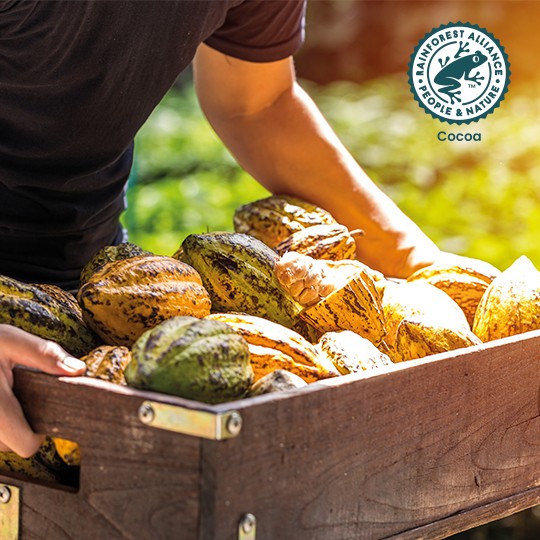 Corporate Social Responsibility is second nature to Dobla.

We are BRCS and ISO 14001 certified. In addition, we are a Rainforest Alliance certified purchaser. This way Dobla contributes to the development of cocoa farmers. We produce our chocolate decorations Kosher and Halal. Our certificates can be found on the Quality page.


Our certificates - Asia/North America