Spring & Summer brochure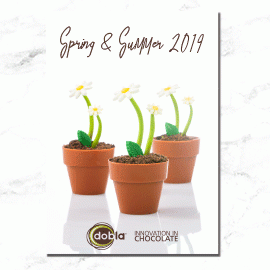 We proudly present our new Spring and Summer collection: a selection of chocolate decorations including the new Flower pot cup large & small ...
NEW: Honey comb dark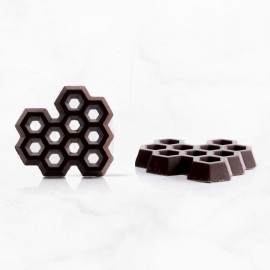 Create a buzz with a Heavenly Honey dessert with our Honey comb dark during the Summer...
Otto Tay
'Plant' your favorite dessert in this sweet & surprising edible chocolate flower pot. Add a chocolate daisy flower & mandarin leaf to emphasize this eye-catching dessert!
NEW: Curvy heart green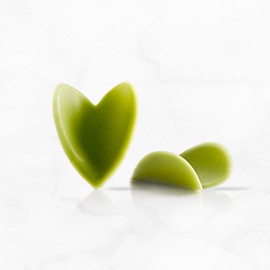 Add some luck to your pastries by using our Curvy heart green to
create a four leaf clover. A signature of lucky & prosperity!
Exotic vanilla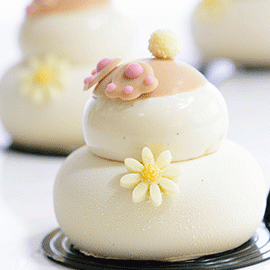 The cute Rabbit butt & chocolate Daisy on top of this yoghurt gelato mix with honey dacquoise recipe will create a true Easter setting on your table!
Boomshakalaka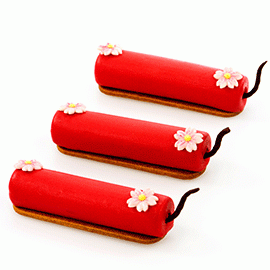 Inspired by spring season with Boomshakalaka
dessert, a delicious & colorful mixed petit gateaux
by Gochi cremeux & sablés viennois. Emphasize the
dessert with chocolate Sakura flower as a final touch!
Petit bon bon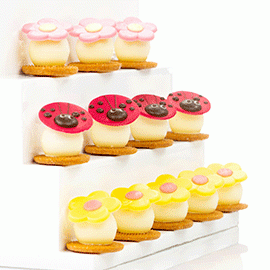 Create unlimited possibilities with our chocolate
decorations. Raspberry cremeux with a chocolate
pink flower, cassis ganache with a chocolate
ladybug & mango cremeux with a butter cup
decor!
Berries vanilla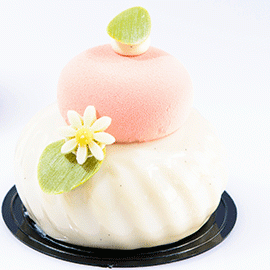 Your pastry will always look fresh, natural green & lively by decorating
your artwork with Curvy spots green in various sizes. Creating your
Spring signature by adding a tiny chocolate Daisy flower!
Chocolate Button dark & gold
Yuzu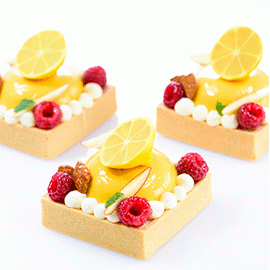 Chef Otto Tay:"Inspired by Japan when I took part in the World Pastry Cup. Even though Japan is not the biggest provider of Yuzu, it was Team Japan who made Yuzu so famous by using it in their winning plated dessert. A modern Chocolate lemon will make your pastry delightful with raspberry almond cream, yuzu cream & pineapple meringue chip."