Dobla sponsored Malaysian pastry team wins prestigious Asian Pastry Cup 2018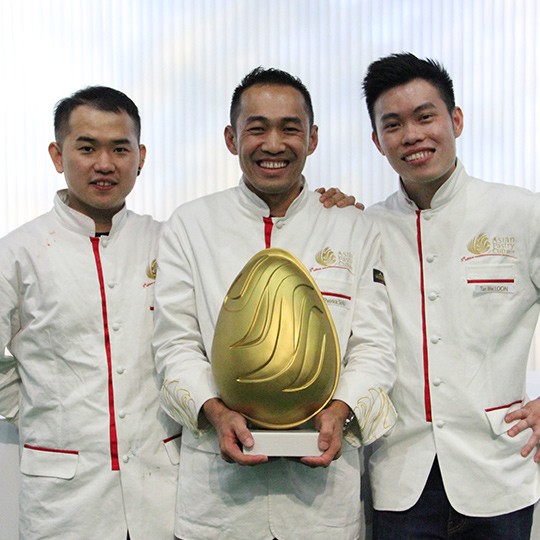 Two teams of Dutch chocolate decoration producer Dobla through to Coupe du Monde de la Pâtisserie in Lyon

Young top chef Otto Tay and his Malaysian team  mates of pastry chefs won the prestigious Asian Pastry Cup 2018, the largest 'live' pastry competition in Asia. With their impressive showpieces of chocolate and sugar, desserts and chocolate pastry, the team beat eleven other participating countries and made it to the big finals at the Coupe du Monde de la Pâtisserie 2019 in Lyon.
The team is sponsored by Dutch chocolate decorations producer Dobla. The Asian Pastry Cup 2018 took place during the international food and hospitality tradeshow Food&HotelAsia (FHA) in Singapore. Team China, also sponsored by Dobla, ended fourth in the competition and therefore will also be invited to participate in the Coupe du Monde de la Pâtisserie 2019.
Coupe du monde de la patisserie 2019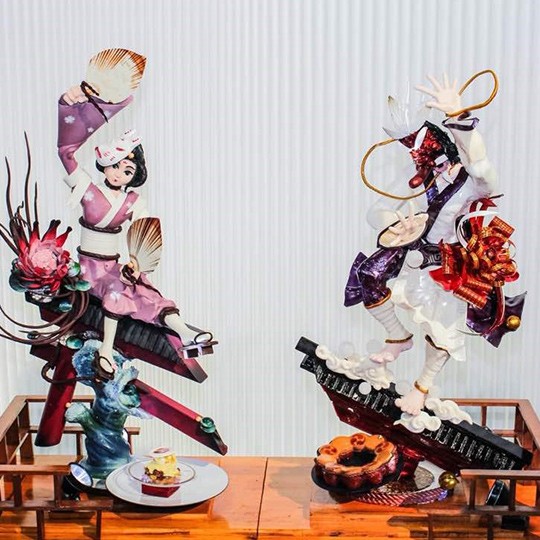 Together with other top teams from within Asia, renowned Team Malaysia was designated to prepare and present a chocolate showpiece, a sugar showpiece, 18 plated desserts and 2 chocolate pastries in under 8 hours. They impressed the panel of experienced judges and the enthusiastic audience with the beauty of their pastry creations, resulting in becoming the winner of the contest. Eric Kakebeen, President at Dobla Asia: 'Otto's creative spirit has always been prominently visible within the product development of Dobla Asia's decorations. By winning the cup, his strength has once again been proved and we are incredibly proud of him and his team. They worked hard to accomplish this challenge with astounding showpieces as a result. We are confident they will be frontrunners at the Coupe du Monde in Lyon once again. More than ever, our Asian customers look forward to upcoming workhops and demos by our award winning chef.'

By winning the Asian Pastry Cup, Team Malaysia made it to the Coupe du Monde de la Pâtisserie in Lyon in January 2019. During this worldwide food and hospitality event, 23 teams with professional pastry chefs hailing from four continents compete to become the world's pastry champion.