Who we are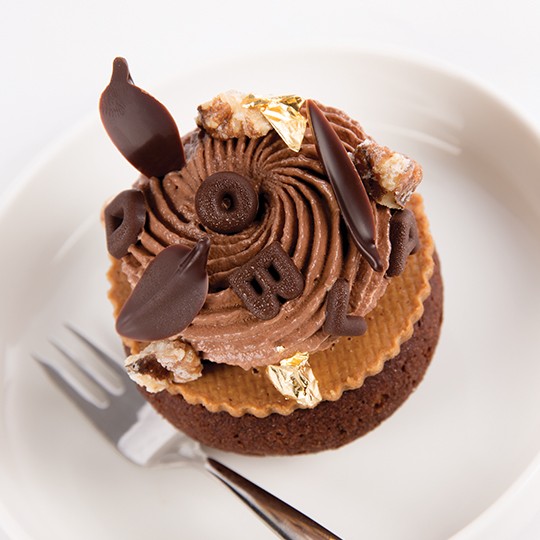 Give the perfect finishing touch to your dessert and pastry with chocolate decorations, chocolate toppings and chocolate cups of Dobla. We work together with world's best pastry chefs to give the pastry business that incitement over and over again. This way we develop creative, innovative, unique chocolate decorations. Dobla will deliver the highest quality chocolate decorations to you, where ever you are.
Our clients
Pastry shops and bakeries
Hotels, restaurants and foodservices
Dessert- cake- and pastry manufacturers
Supermarkets and other retail shops
You can find our chocolate decorations at your wholesaler or distributor. We can also deliver directly to you.(It is not possible to deliver to private individuals.)For more information, please call +31 (0) 72 576 07 77 or ask your question via our contact form.
Our values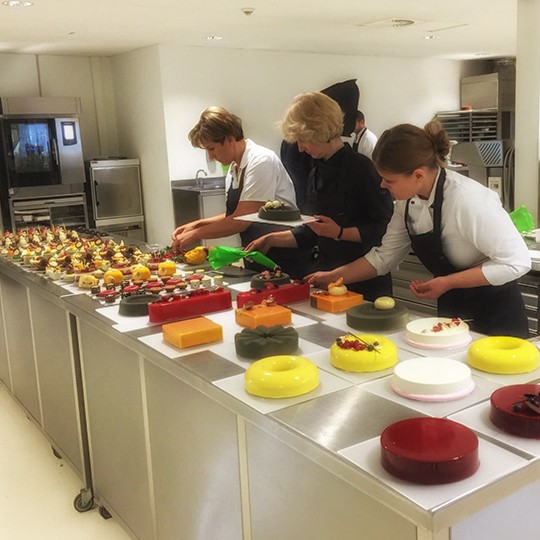 Ambitious
We have lots of ambition and set extremely high standards for ourselves. As creators of chocolate decorations, we want to push back frontiers and surpass ourselves: better, smarter, faster and prettier. Our motto? Taking up challenges is the way to reach the top and shine.
Reliable
A deal is a deal. Reliability is second nature to us. At Dobla, we do what we say and we say what we do. That means we meet or exceed expectations: as an employer, as employees, as a company and as a partner to our customers. Bakers, pastry chefs and product developers can count on us.
Creative
Creativity is in our genes. Customers want to be surprised, time and time again. Our creativity shows in our products, but in other things, too - like our market approach, our premises and our communications.
Independent
Making our own choices, working autonomously, getting and taking responsibility for our own working process. The way we work is based on our knowledge of who we are. So we know what we want and believe in what we do. Independent and unconventional, we test the boundaries of our industry and open up new horizons. With courage, vision and drive.
The Dobla way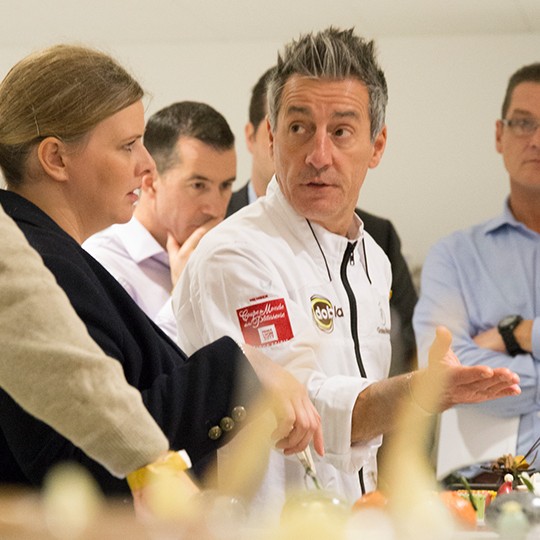 The Dobla Way consists of operational excellence, personal attention, active market approach and product innovations.
Operational excellence
By operational excellence we mean that we want to do the ordinary things exceptional well. To be the best, we improve our way of working constantly.
Personal attention
The better we know you, the better we can help you with your business. At Dobla it starts with personal attention. All our account managers actively contact their clients. This way we know what your wishes and needs are. Result: inventive solutions and ideas.
Active market approach
Markets moves, and an active approach is necessary. We move with the market, go along with new ideas and are a trend maker. Innovation is the way to stay ahead.
Product innovation
We are driven by innovation. What better place to innovate than our own Innovation Center? This is where ideas and new products are born. The most exclusive new products will be part of our Chef's Collection.