Bart de Gans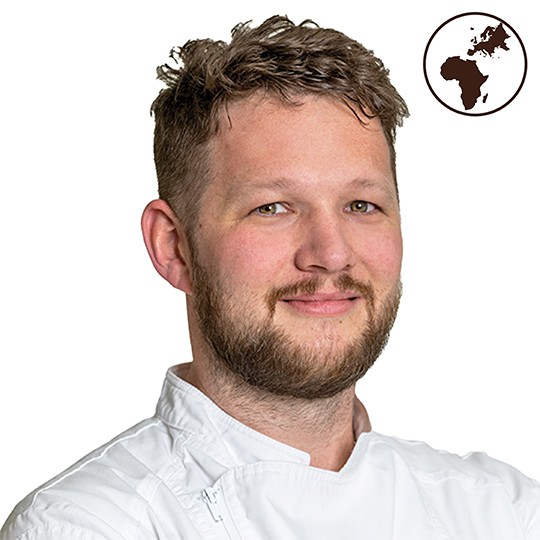 Bart is a member of the Dutch Pastry Team, a group of the most talented chefs in the Netherlands. He has worked as a pastry chef and product developer at the well-known Patisserie Jarreau in The Hague. He won first prize in the Tastiest BonBon-contest in 2012. With his sculpture 'Ocean Secrets' he became Dutch champion Ice Carving in 2015. Bart is a respected member of many national and international juries.
From 2015 he has been a key player in the Dobla Innovation team Europe. Since then he has led many innovations and product developments, always searching for and exploring new techniques. 
Graham Mairs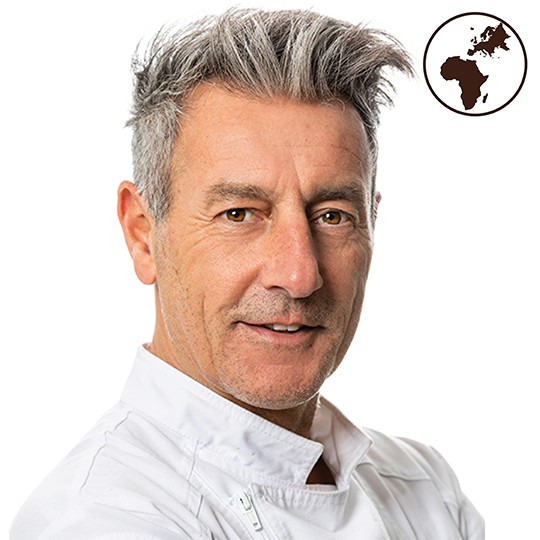 Graham is an international award winning Patisserie Artist who has pioneered the UK dessert market for the last 14 years bringing iconic products & categories to the market through all UK retailers. Graham is also part of the GB Culinary Team. He has worked under some of the greatest chefs in the world e.g. Paul Bocuse and Roger Verge and was trained at the exclusive Ecole Lenotre in France.
Since Graham joined the Dobla Innovation Center team, he has been using his years of experience to create creative & innovative concepts and products for various Dobla customers.
Lars Vierhout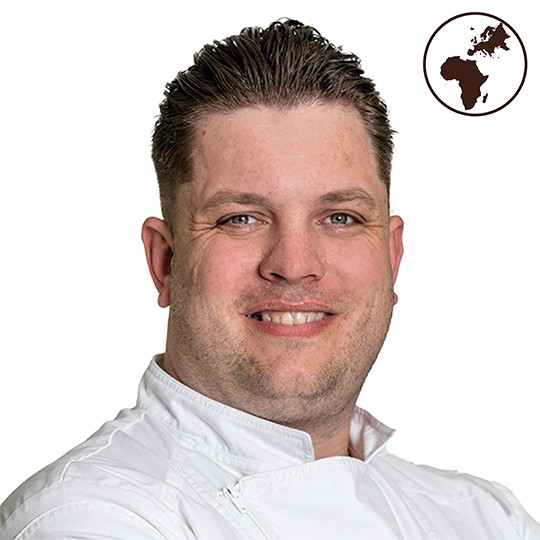 At the age of 14, chef Lars started in his local bakery as an apprentice. Work his way up through several bakeries/pastry shops in the Netherlands, before joining a large American producer of bakery ingredients. 
 
Over the years, he traveled out of Europe on a journey that brought him to larger industrial bakeries and small pastry shops. Learning different ways of producing and implementing new techniques and flavors. 
 
Always pushing himself on learning new techniques and recipe's creations (we are never too old to learn). Always looking for new ideas and concepts outside of the world of pastry to be on the lasted trends. 
 
Joining Dobla & Irca in 2021 as an Innovative Pastry Chef and creative mind to combine the Irca ingredients and Dobla decorations for the best results.
Maurits van der Vooren R.I.P.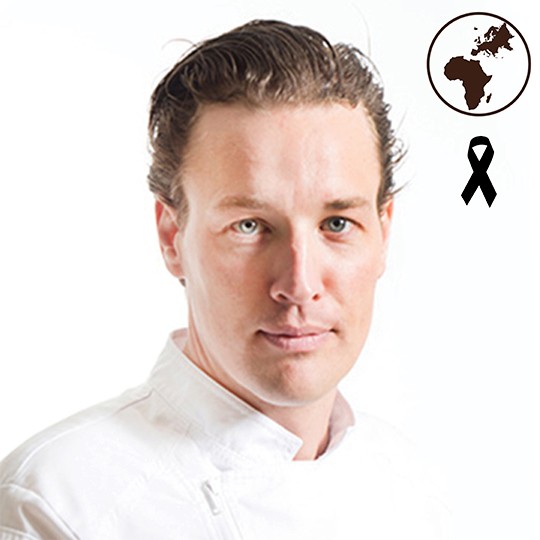 Keeping his legacy alive.
In March 2021 Maurits passed away. 
Maurits was a beautiful person with a truly unique talent that inspired us and many others. We greatly miss him.
In memory of his creativity, we keep his legacy alive. 
Michel Willaume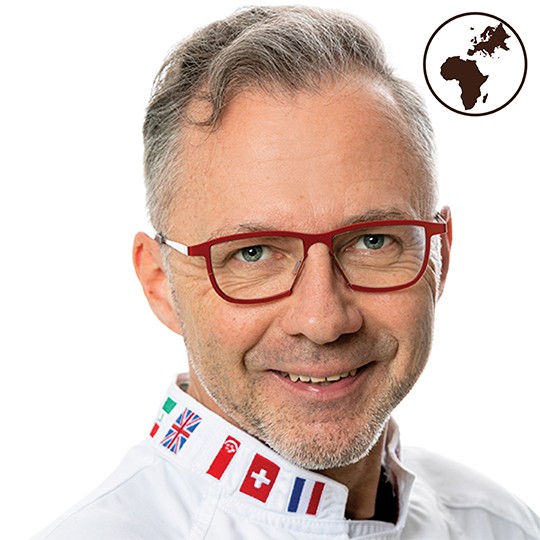 Born in France. He has studied with a number of the world's pastry luminaries and holds a master in French pastry, having studied in the classical European tradition. He is a patissier and chocolatier with an amazing track record. For the last 20 years he was involved with education, product development and creation of pastry at an international level.
His participation in various international pastry competitions was awarded with a 1st price in New York during the Festival Gastronomique and with the World Champion title in Lyon at the Coupe du Monde de la Pâtisserie. Michel educates for Dobla new talented Chefs through our partnership with the EPGB School in Barcelona and travels the world to help develop product and to organize demonstrations.