SIGEP 2024 - ITALY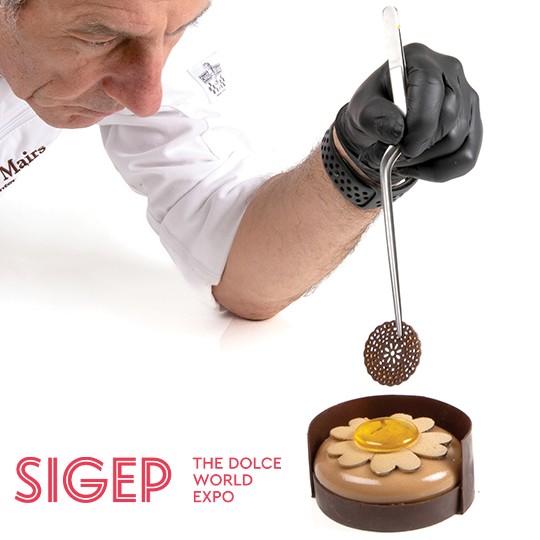 COMING SOON!
45th International Trade Show of Artisan Gelato, Pastry, Bakery and the Coffee World
20-24 January 2024 - Rimini Expo Centre, Italy
For more than 40 years, Sigep has been the point of reference for innovations in the whole Dolce Foodservice sector, and provides a complete overview of all new market developments: raw materials and ingredients, machinery and equipment, as well as furnishings, packaging and services.
IDDBA 2023 - North America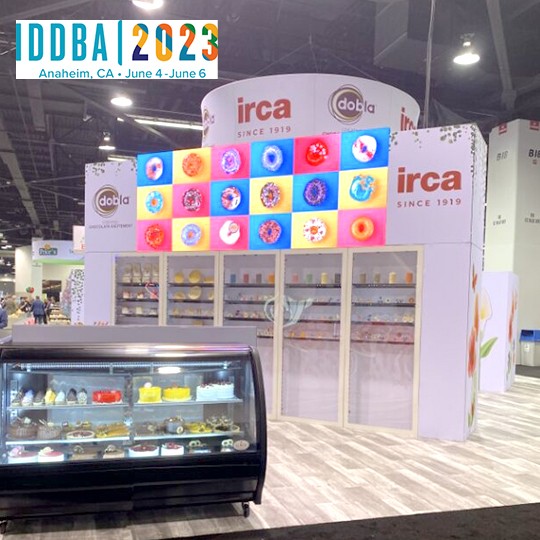 Anaheim, California, The IDDBA show brings together today's leaders with tomorrows innovators to grow the future of their business. Experience products and trends while discovering ideas and inspiration with more than 10,000 attendees and more than 800 exhibiting companies. Gain insight and engage face-to-face with industry leaders and influencers at the largest industry-only show for dairy, deli, bakery, and food service. This once-a-year experience targets serious buyers, merchandisers, and executives who share a passion for food and the industry.
Come discover new products and the latest, most innovative concepts in pastry at our booth. IDDBA, Booth 3325 ; 4th - 6th June 2023.
SIRHA 2023 – France
Sirha Lyon, The 21st edition of Sirha Lyon brought together nearly 210,000 professionals for 5 days, affirming its position as the largest global food service event in the world and its economic power for the entire sector. By highlighting the strong dynamism of professionals and their innovations, Sirha Lyon is paving the way for a sector in perpetual evolution and with major international, ecological and technological challenges.
Fun, curious, adventurous or reconnecting?
Sometimes we look for the new, fun and unexpected sensation only an adventure can give; other times we want to reconnect to our trueself, getting full understanding of us and of our surroundings.
We are never the same: we change mind, we change moods and especially we want to feel new emotions.
At Dobla we keep this in mind while creating our chocolate decorations, designing products that embrace every customers' change and every state of mind.
Today we want to show you a glimpse of the inspiring sensorial experience on consumers' 4 States of Mind we presented this year at Sirha Lyon. Hall 4 - Booth 4C84 and Espace des Chefs Hall 6 - Booth 063_35_N. 19th - 23rd January 2023.
SIGEP 2023 - ITALY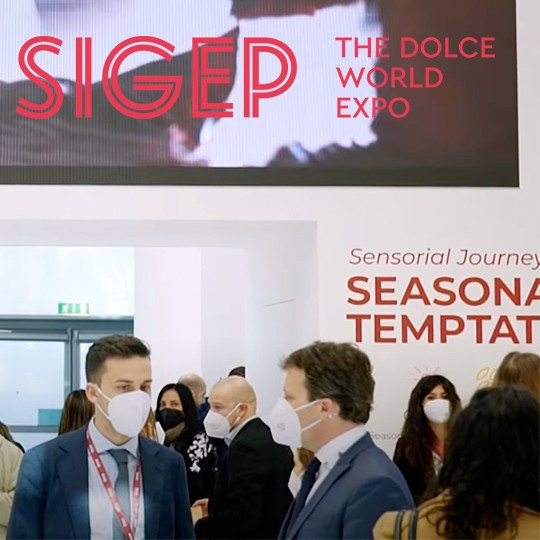 Rimini Expo Centre, Italy, we are happy and proud to attend at the 44th Sigep - ITALIAN EXHIBITION GROUP edition.
At our stand, you will be inspired by the flavors and variety of our IRCA, CESARIN SPA, Dobla and JoyGelato products, and you will have the opportunity to live with us a unique sensorial journey through emotions and state of mind... in pastry. Stand: 100 - Hall A7; 21-25th of January, 2023; Sigep - Rimini Expo Centre, Italy
Welcome to join us with our 'Seasonal Temptations' Sensorial Journey at SIGEP. A multi-sensory experience of our vision of the future of pastry, inspired by the beauty & temptations of Nature's seasons. Please Explore + Excite + Experience.
FHA 2022 – Singapore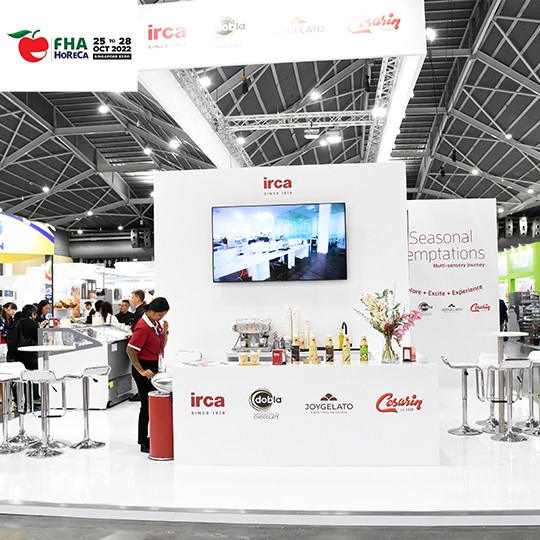 Singapore, Evolved from the highly successful Food&HotelAsia (FHA), FHA-Food & Beverage is Asia's leading most international food & beverage trade event that brings together the global f&b and hospitality community. FHA-Food & Beverage offers an exemplary experience underlined by the most wide-ranging food & drink products and innovations that are top and trending across the globe. More than 70% of exhibitors are made up of direct manufacturers and as many as 15% are expected to use this platform as a launch pad for new-to-market innovations. 
Exciting days where we had the pleasure to meet new wonderful people coming from all over the world and where we had the possibility to share with many of you our products and the passion we put into creating them. We thank our amazing team at FHA for being there and telling our story. 25 to 28 October 2022 – Singapore Expo. Hall 3 – Stand 3J2-08. Looking forward to live together new unforgettable experiences, see you next time!
SIRHA 2021 – France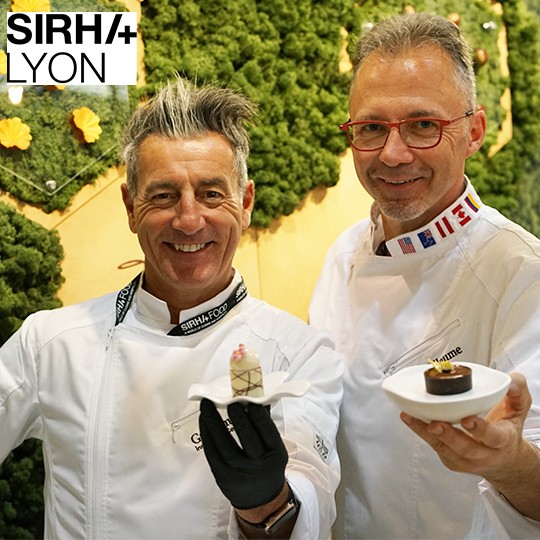 Sirha Lyon, – the leading professional fixture for all the players in the Food Service, catering and food sectors – drew to an end. This return-to-work edition met everyone's expectations. Despite a health situation that is still challenging and a limited international presence, Sirha Lyon actually brought together 2,116 enthusiastic exhibitors and brands and 149,100 committed professionals. And all this in a very business-friendly atmosphere. 
Welcome to Dobla HALL 6 – STAND 063_C_28 with our multi-sensory experience at Sirha 2021: Our vision of the future of pastry, inspired by the beauty of Nature. Explore + Excite + Experience along the four seasons. Sirha Lyon 23-27 September 2021.
IBA 2018 - Germany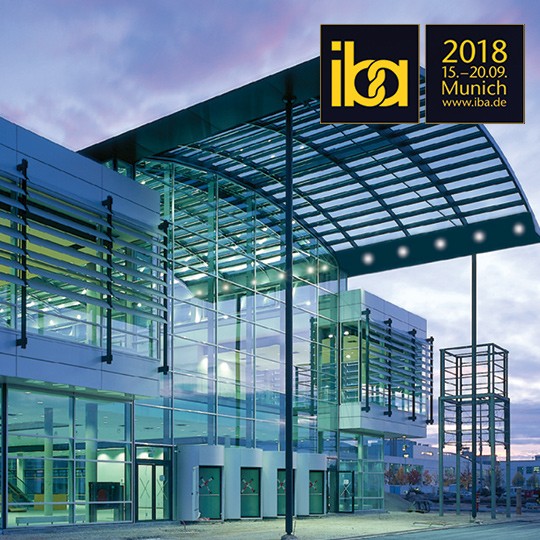 Munich - The iba, as leading trade fair, has been the meeting place for experts of the bakery, pastry, and snack trade since 1949. It is the platform for innovations from the entire trade and provides a complete overview of all novelties on the market. The most successful companies from artisan bakeries, via wholesale bakeries, through to the industrial solution meet up here.
iba is the international meeting place for bakers, pastry chefs, restaurateurs, café owners, hotel professionals, and caterers as well as decision makers from the food retail market.
IDDBA 2018 - North America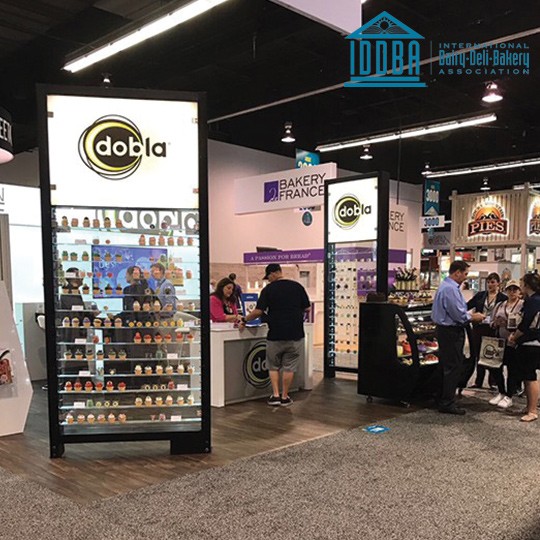 Atlanta - Are you ready? Gather with over 10,000 industry professionals and 800 exhibitors at IDDBA 18! You're brought face-to-face with buyers, merchandisers, and executives to network and build relationships.
Interested in discovering the newest products? Eager to engage with industry professionals? Want to learn from leaders and influencers? Need fresh ideas and concepts you can implement? Join us at IDDBA 18!
FHA 2018 - Singapore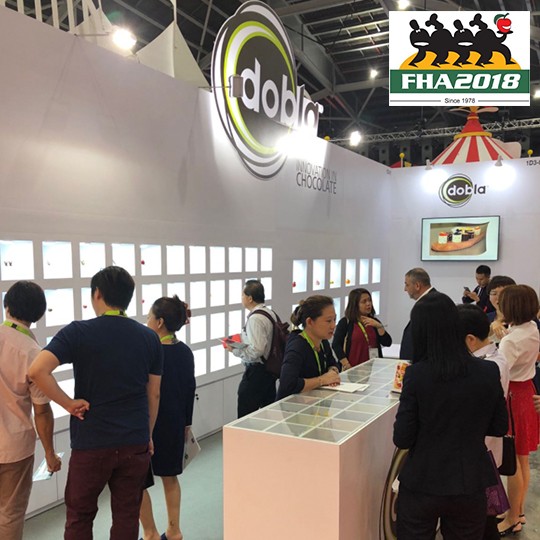 Singapore - A mega tradeshow synonymous with the food and hospitality industry in Asia and beyond, Food&HotelAsia (FHA) has but a humble beginning at a hotel's carpark back in 1978. Through 40 years of years of evolvement, FHA has grown tremendously in tandem with Asia's food and hospitality industry, and has earned itself a reputation as the most comprehensive premier international food and hospitality trade show in the region.
From innovative food ingredients, Halal food and beverages, speciality coffee equipment and accessories, unique tea blends, the latest bakery equipment, the most stylish of tableware and furnishing, to disruptive technology for backend foodservice or for frontend guest experiences and many more, FHA caters to your every business needs!
Alimentaria 2018 - Spain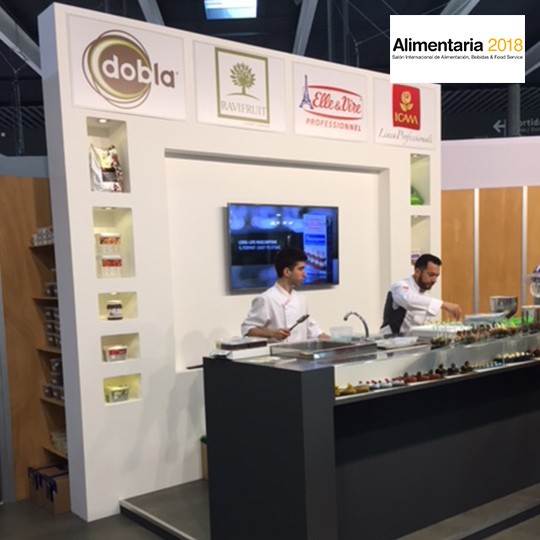 Barcelona - Alimentaria is the landmark international event for all professionals in the food, drinks and food service industry and represents an unmissable date with innovation, the latest trends and the internationalisation of the sector.
 
Alimentaria 2018 will be strengthening the unique values that set it apart: internationalisation, innovation, gastronomy, and sector specialisation. The show will also feature a highly attractive offering based on key markets for the food industry and their consumer trends.
Sigep 2018 - Italy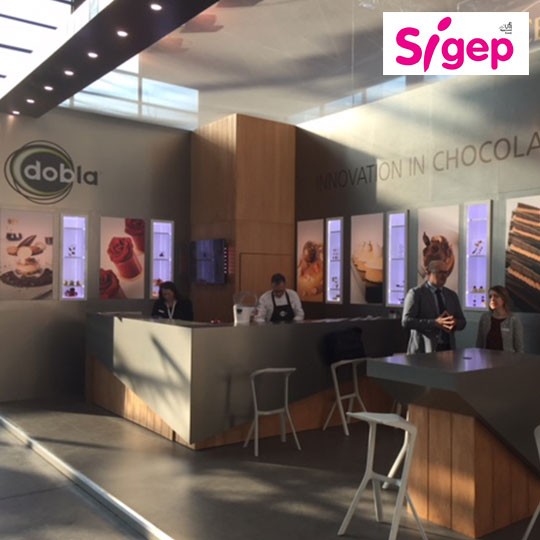 Rimini - The event confirms its undisputed international leadership as trade fair for professional operators all over the world in the artisan gelato, pastry and baking sectors, together with  that of coffee.An extraordinary showcase of everything new and trendy in the 4 supply chains. On show will be raw materials and ingredients through to plants and equipment, furnishings and services.

SIGEP was launched on the suggestion of Italian gelato maker members of artisan associations, who wanted an expo to support their activity. Its story is characterized by an increasing success that began with its inauguration, on January 17th 1980.
Today, more than ever, the secret of the very high calibre of the side events is their organization, which involves all-round proactive collaboration by the most important associations of the various sectors' artisans.
ISM 2018 - Germany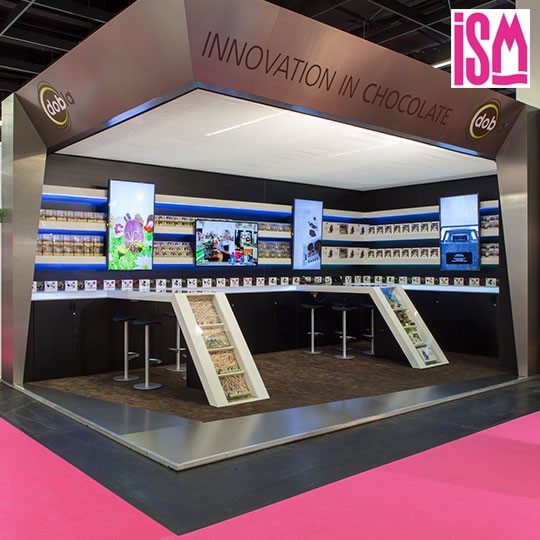 Cologne - The world's leading trade fair for sweets and snacks bids you a warm welcome! A successful combination between impulses and innovations, exciting networking, first-class exhibitors and competent visitors forms an offer that is unique around the globe. Here, you also find the world's largest offer of private label in sweets & snacks.
Heart and soul: In conjunction with ProSweets Cologne, the international supplier trade fair for the sweets and snacks industry, ISM represents the entire industrial value chain. From 27.01. to 30.01.2019, the trade fair duo will once again turn the cathedral city into the hotspot of the industry.
Horecava 2018 - Netherlands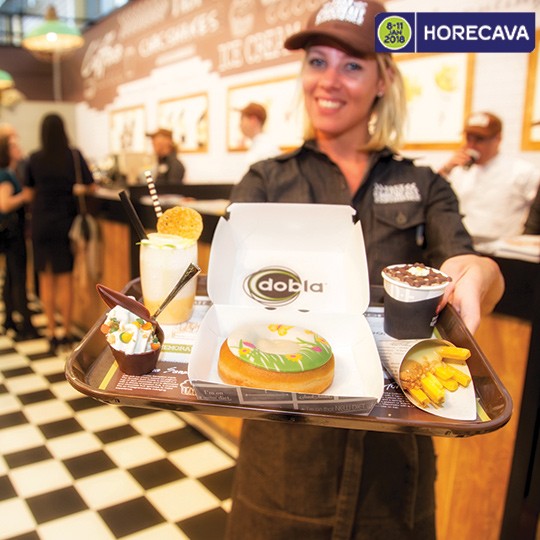 Amsterdam - The Fast Chocolate Experience by Dobla was launched during Horecava 2018 at the RAI. In collaboration with Horecava Dobla, grown up in chocolate decorations, showed how to put a traditional concept like fast food in a new, more upscale way. Under the slogan 'reinventing the classics', Dobla shed new light on fast food evergreens by presenting, among other things, Chocolate Fries, Chic Shakes and the Donut Topper. In the Fast Chocolate Experience, visitors were able to get a 'fast food meal' of chocolate on a tray.
Food Inspiration Days 2017 - Netherlands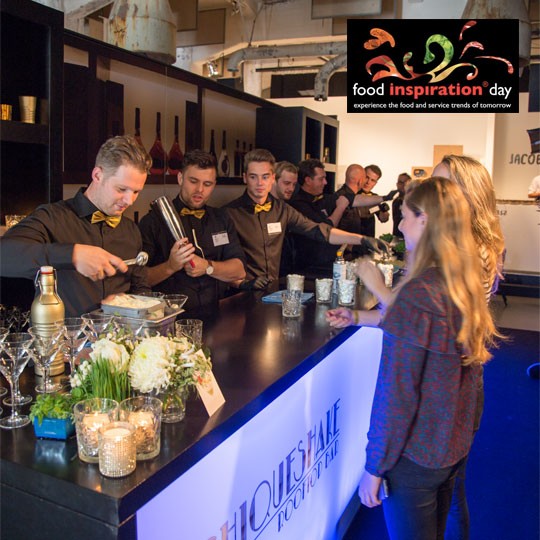 Gastvrij Rotterdam 2017- Netherlands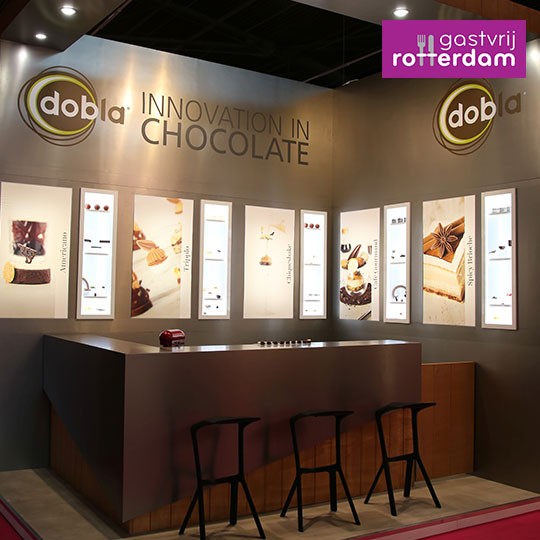 Rotterdam - Gastvrij Rotterdam is the hospitality trade fair for ambitious catering professionals and offers almost 13,000 entrepreneurs and managers from the sector a high-quality gastronomic platform with a complete range of products and services for their own operations. From September 17 to 19, 2018 Rotterdam Ahoy will once again be devoted to culinary surprises, innovative food and non-food products and solutions for the hospitality industry.
Fair visitors can enjoy 400 exhibitors, a variety of workshops, demonstrations, masterclasses, competitions and tastings with star chefs, master chefs, Masters of Wine and top gastronomers. Are you a catering professional with a love for the profession and passion for your guests? Then you should not miss out on this hospitable event! Make sure you do not miss the sixth edition of Gastvrij Rotterdam in Rotterdam Ahoy!